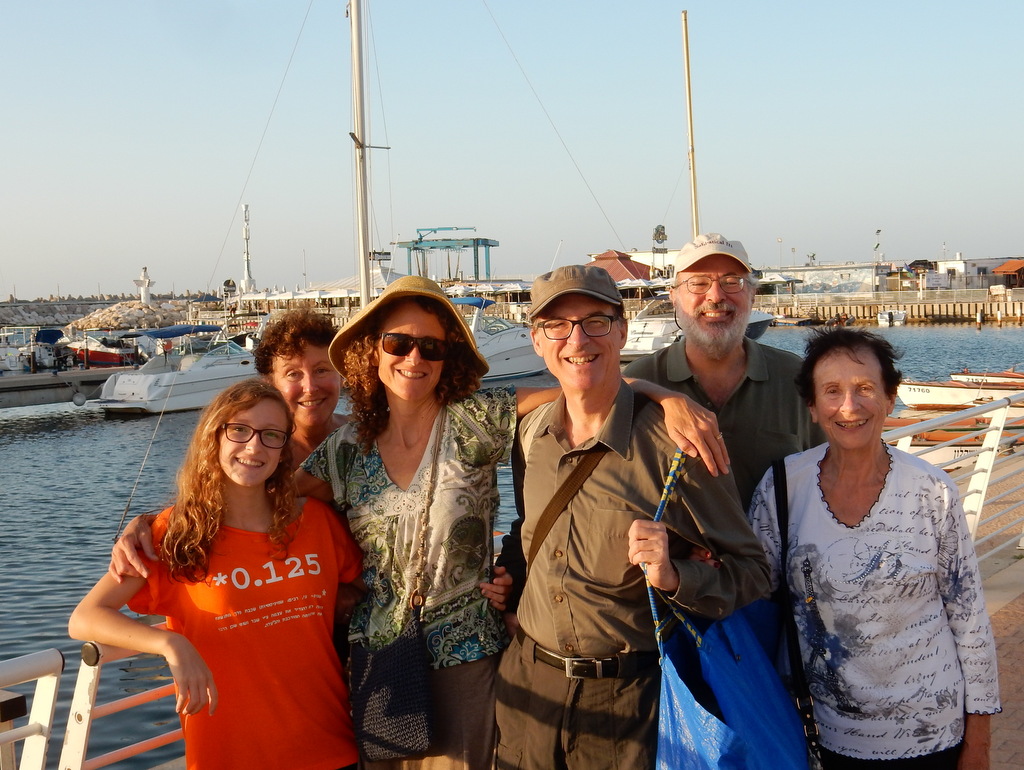 Just before sunset on September 23 we left Limassol, Cyprus heading for Ashkelon, Israel.  At 4 am on the morning of the 25th, about 10 miles offshore from the Israeli coast, we had a visit from the Israeli Navy.  Having passed this initial inspection, plus an extensive radio interview, we continued into the Ashkelon Marina for a more thorough inspection.  Soon after we were moved from the security dock to a regular marina berth (seemingly the last one in Israel), Laura's mother Shirley, sister Diane, and Diane's daughter Kalya greets us with hugs and kisses.  Laura's mother was visiting for a month from St. Paul, Minnesota.  It was Friday, so they left mid-afternoon to return to Jerusalem for Shabbat while we stayed behind to put the boat in order and to move it into a better position in the berth.
The holiday of Sukkot began Sunday night, so we rented a car and drove to Jerusalem for the start of the week long holiday.  The next Thursday, we hosted a Sukkot party on Sabbatical III for about 20 guests.  Diane and her husband Jonathan gave us the raw material necessary to turn the cockpit area of Sabbatical III into a sukkah — a temporary hut topped with branches that serves as a symbolic wilderness shelter.  Laura's family got to sleep on the boat and came back to Ashkelon to play and swim again the next week.  We spent a lot of time in Jerusalem (one hour and a half by car), and also toured around in Tel Aviv, Beersheva, and Ashdod.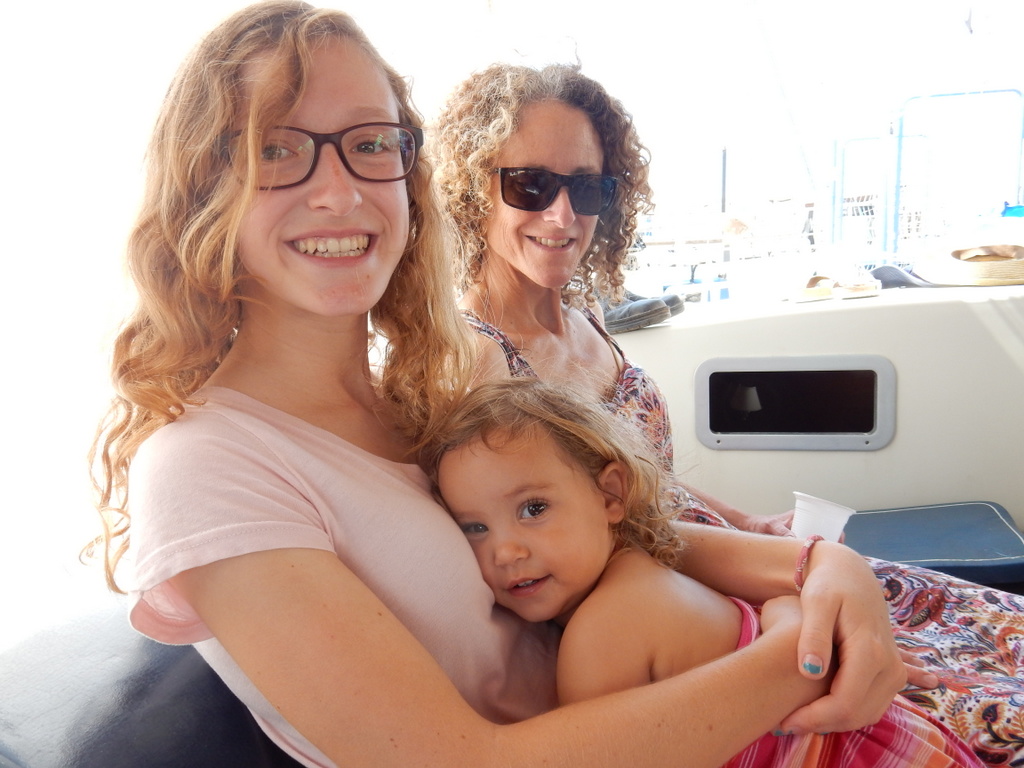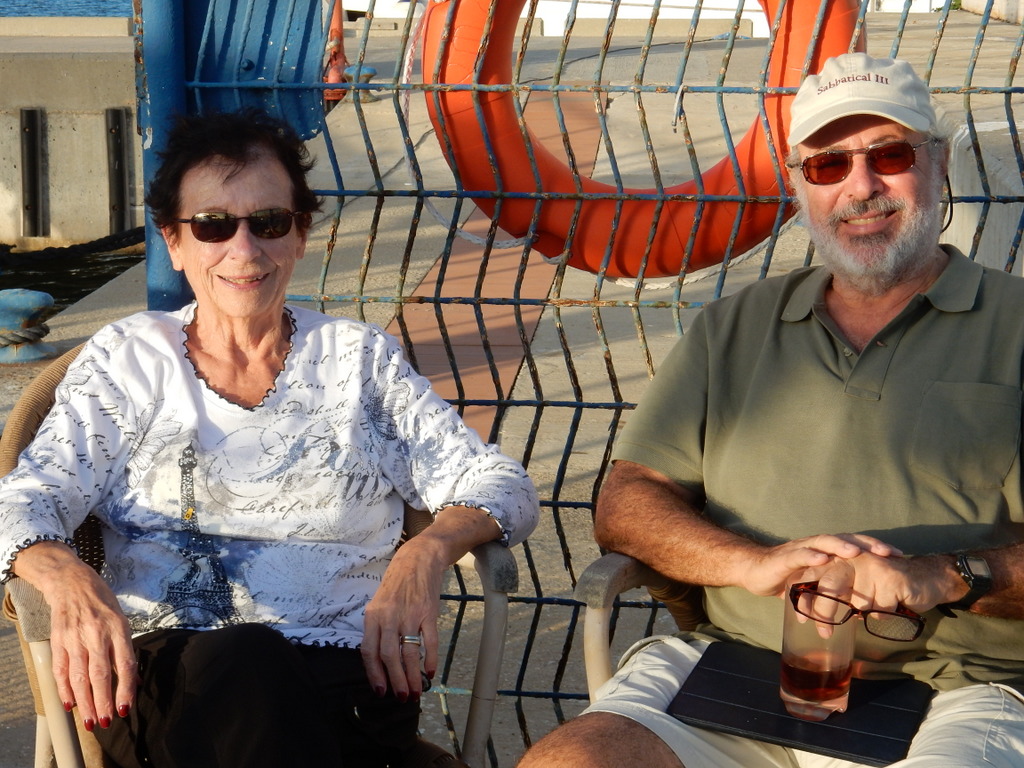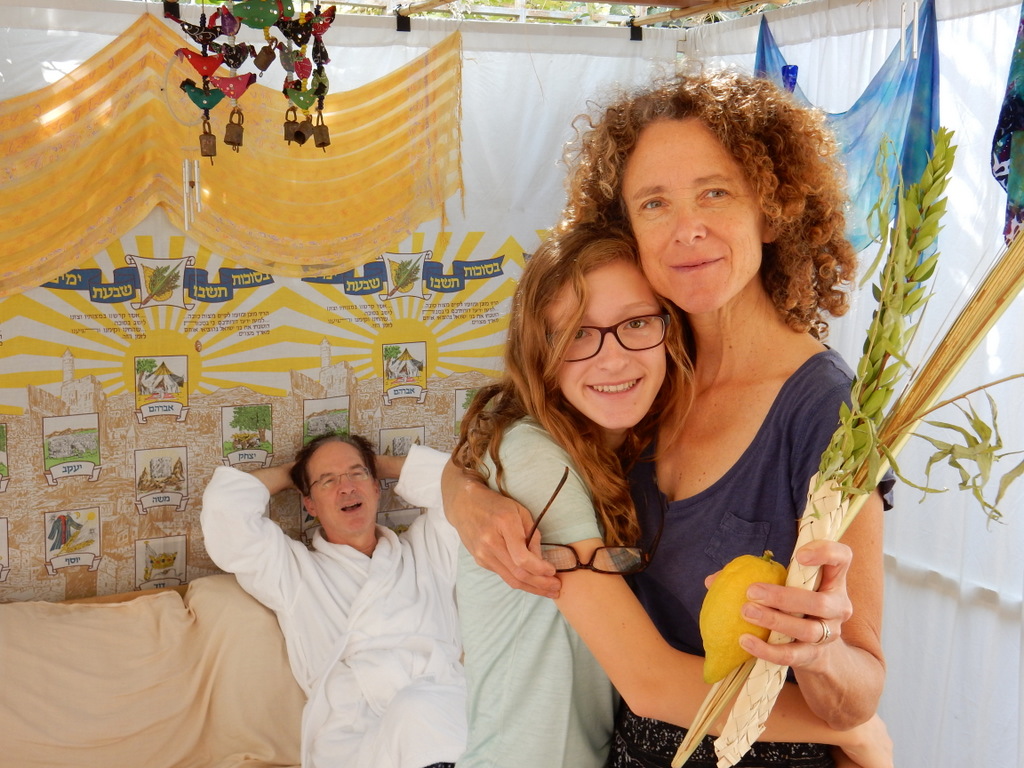 We saw a weather window and took it, departing on October 21 and going straight through to Turkey just ahead of a weather system that brought strong thunderstorms  to the eastern Med including flooding in Israel and Egypt (Alexandria in particular).  We saw nearly constant lightening in the distance the last night, and some nice wind to sail with, and pulled into the anchorage at Kekova in the rain after a 53 hour sail. A sailing  trip to Israel was a longstanding dream of mine, and the reality of it turned out to be fantastic.
M.