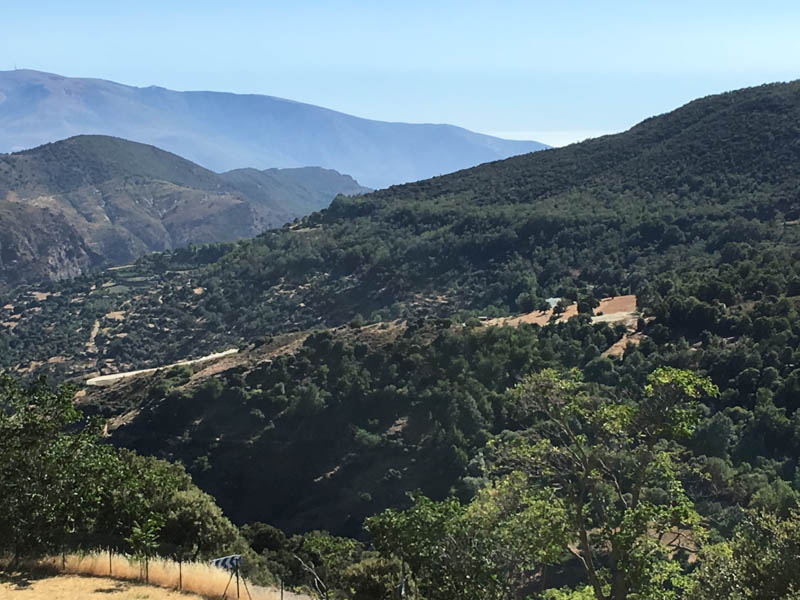 We left Cartagena in the afternoon of July 22nd and sailed a dozen miles or so to a well protected anchorage (Plaja de la Azohia) where we stopped to have a swim and enjoy the beautiful clear water.
At about 17:00 we left the anchorage and had a pleasant sail until 20:00 when the wind died and we then motored comfortably until mid-morning. A nice breeze came up for us for our last few hours of the 19 hour passage and we arrived at Almerimar at about 12:00. The marina at Almerimar is quite different than other marinas we have been to in Spain, as you must check in at the fuel dock. The office is also on that dock and they require all boats to check in as they enter. This was actually pretty convenient for us as we wanted to fill up with fuel anyways.
The marina appeared to be half empty and many of the boats there looked derelict. The town was built as a summer tourist destination and the docks of the marina wind in and out of a few man-made lagoons, surrounded by what appeared to be mostly deserted apartment buildings. We had to Med moor for the first time this year and the lines they handed us were laden with marine growth and creatures. It was kind of hard to get the boat adjusted right and by the time we had finished securing ourselves forward and stern, it was quite hot and we were exhausted and dirty.
Almerimar was a pleasant town, however, filled with restaurants and tapas bars, all very close to the marina. A big, well stocked Mercadona supermarket was just a few blocks away as well. There were nice long beaches on either side of the marina, with clean, pleasant boardwalks to stroll on. The beaches were absolutely packed. It was not a bad place, except that there was a terrible problem with noise at night. Some bars on the beach started playing electronic music at 11:00 p.m. every night and the synthesizer base sound pounded through the night, getting louder and louder, until their grand finale somewhere around sunrise. Every night.
The weather forecasts suggested that we could not continue sailing south for some days. So after three nights we got smart, rented a car, and drove up to the nearby Sierra Nevada National Park – to the mountainous area known as Las Alpujarras, in the province of Granada. We found an amazing place to stay and ended up staying for five nights. Our bed and breakfast lodging (called El Castañar Nazari) was in a lovely stone building, with five guest rooms, up on a hill with terraces overlooking the beautiful mountain range.  Most nights we were the only guests because, in Spain, summer is not the season for going to the mountains.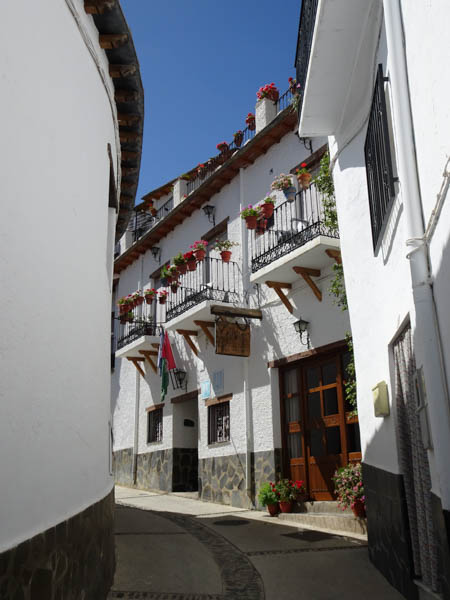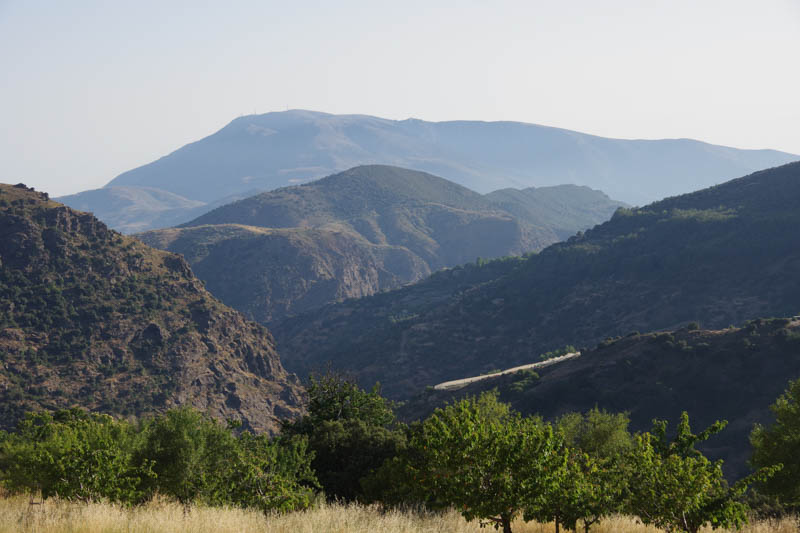 The nearest village was Trevélez..  Trevélez is an Andulusian "White Village", famous for its air-cured hams, a speciality throughout the Alpujarras but particularly associated with this village, because the dry climate, a consequence of its altitude, makes for ideal conditions for storing them. It was clear that ham was a big business in this area as there must have been two dozen shops in the tiny town, all advertising their hams. Two of the highest mountains in Spain are just to the north of the village, and there was still a little snow on the peaks even at the end of July. We loved our lodgings and the whole area… completely quiet with gorgeous views of the mountains, a pretty private garden where we spent most of our days reading under a big chestnut tree, and delicious breakfasts prepared by the proprietor, Felix. It cooled off beautifully at night, which was a relief, as the sun is so intense in Spain at this time of year that it can feel unbearable (and we were there when it was just "normal" heat, not the terrible heat wave that washed over the area the following week). We also found a beautiful restaurant in Trevélez, called La Fragua. We ate a late lunch there every day and then just skipped dinner and watched the sun set over the mountains at night. There was even a beautiful easy hike from the back side of our lodging up a steep hill and then along a beautiful irrigation stream with water running through it from the snow runoff on the mountains.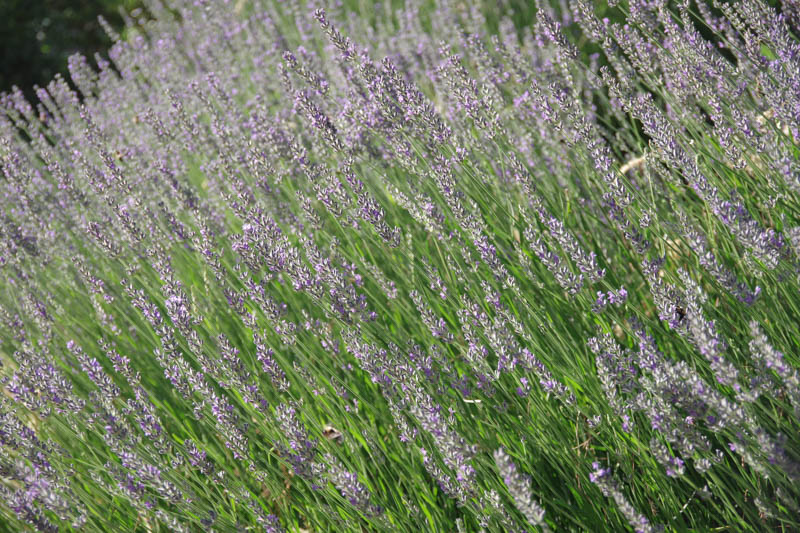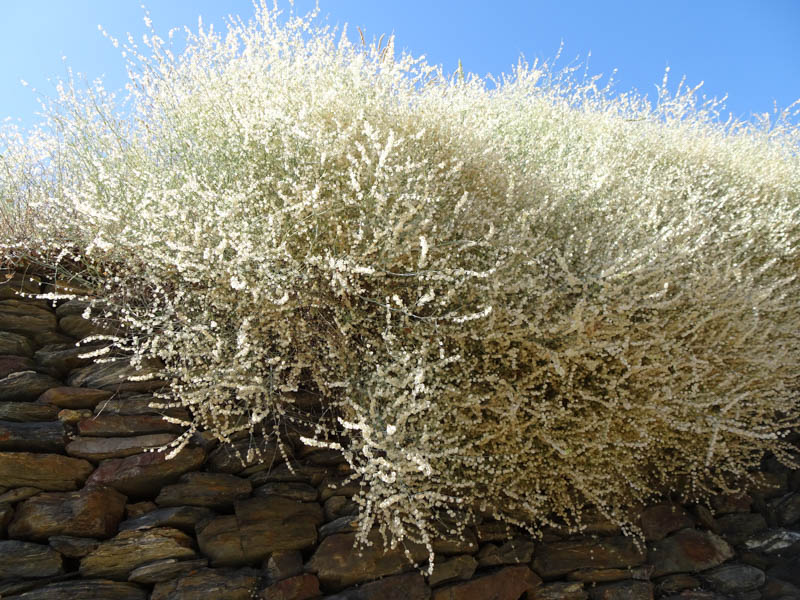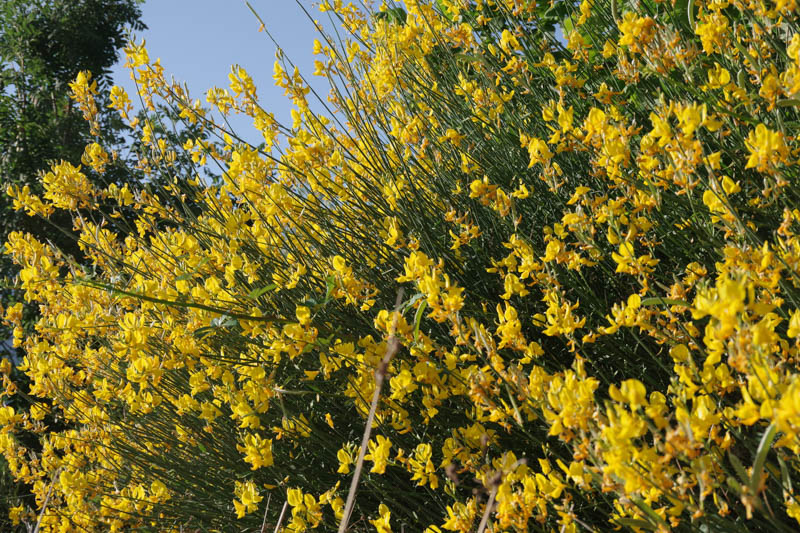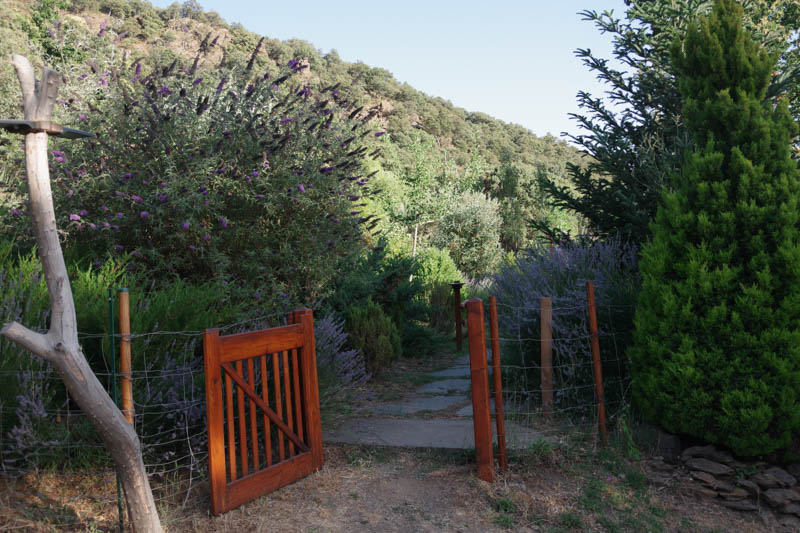 We also enjoyed driving through the windy mountain roads to visit the other white villages of the area: Pampaniera, Bubion and Capileira.
After five days up in the mountains we saw that the weather forecast was predicting excellent winds in just a couple of days which would allow us to continue our sail west, so we headed back to Almerimar.
L.