This is the last, and very delayed, installment of our photoblogs about our July/August trip to western Europe to escape the heat of southern Turkey.  On August 24, we flew from Vienna to Bordeaux on Europe Airpost, a budget airline.  We picked up a rental car at the airport, drove to a Boutique Orange to get a SIM for my iPad, and then 90 minutes to the east to the little village of Saint Quentin de Caplong in the wine area east of St. Emillion where we stayed in a cute B&B set in the middle of the vineyards.  We arrived late and hungry at 10 pm at the Chambres d'Hôtes "Les Foucauds" and our hosts set out plates of pâté, bread, and crudités, and of course, a selection of local wines.  The next night we were served a spectacular multi-course meal at an outdoor table overlooking the vineyards.
From Saint-Quentin-de-Caplong we drove to the country home ("La Bourg") of Melinda and George of the yacht "Daedalus."  We met Melinda and George while cruising along the Australian coast on the way to Darwin in 2011.  They were with us for the Sail Indonesia rally, and subsequently in Singapore, Malaysia, and Thailand.  Their boat is still in Malaysia.  Their centuries old home in Fongalop (near Monpazier) is very charming and comfortable and we ate, drank, toured and had a wonderful time visiting with them.
From Fongalop, we drive to the chambre d'hôtes "Au Merlot" in Ste. Sabine-Born to await the arrival of our son Benjamin and his girlfriend Irene who were driving up from Hondarribia in the Basque County of Spain.  We had a wonderful 36 hours with them … touring, talking, and eating.
Ben and Irene drove back to Spain and one day later we drove to Lompian (near Damazan) to stay with our friends Danny Rose and Jamie Fellner at "Maison du Canal," a beautiful old house set right on the Canal du Midi that they had rented.  We walked along the paved path along the canal, rented a canal boat for a cruise, and toured and dined in the towns of the Lot-et-Garonne department.  It was wonderful to spend time with Danny and Jamie in such a beautiful place and was a fitting and memorable end to our European sojourn.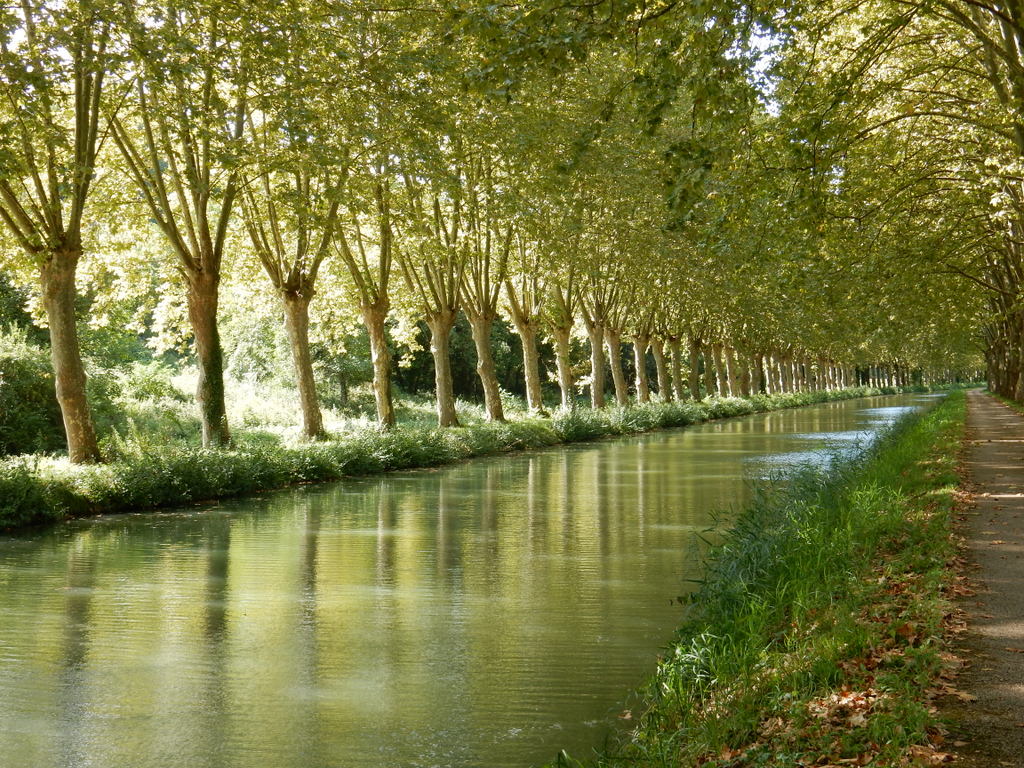 M.